The Inn is open almost all year for accommodation, meals and bar service.
The Inn is CLOSED all day on Tuesdays, re-opening at 3pm on Wednesdays. 
The main bar area is wheelchair accessible and children (under 16) are welcome until 9pm.
Dogs are also welcome but must be on a lead at all times and in the bedrooms, for a small surcharge. WIFI is available at the Inn, but due to being remote it's not the best.
The Inn offers seven well appointed en-suite bedrooms which all have beautiful sea views. There are a range of doubles and twins available and one large family room. There is one downstairs room which is accessible for guests who may require some extra assistance.
We encourage you to consider staying more than one night. This gives you the chance to enjoy our peninsula properly whilst supporting our eco-friendly ethos.
We do not take room bookings for the 2 week Christmas and New Year period, the dates will depend on the year.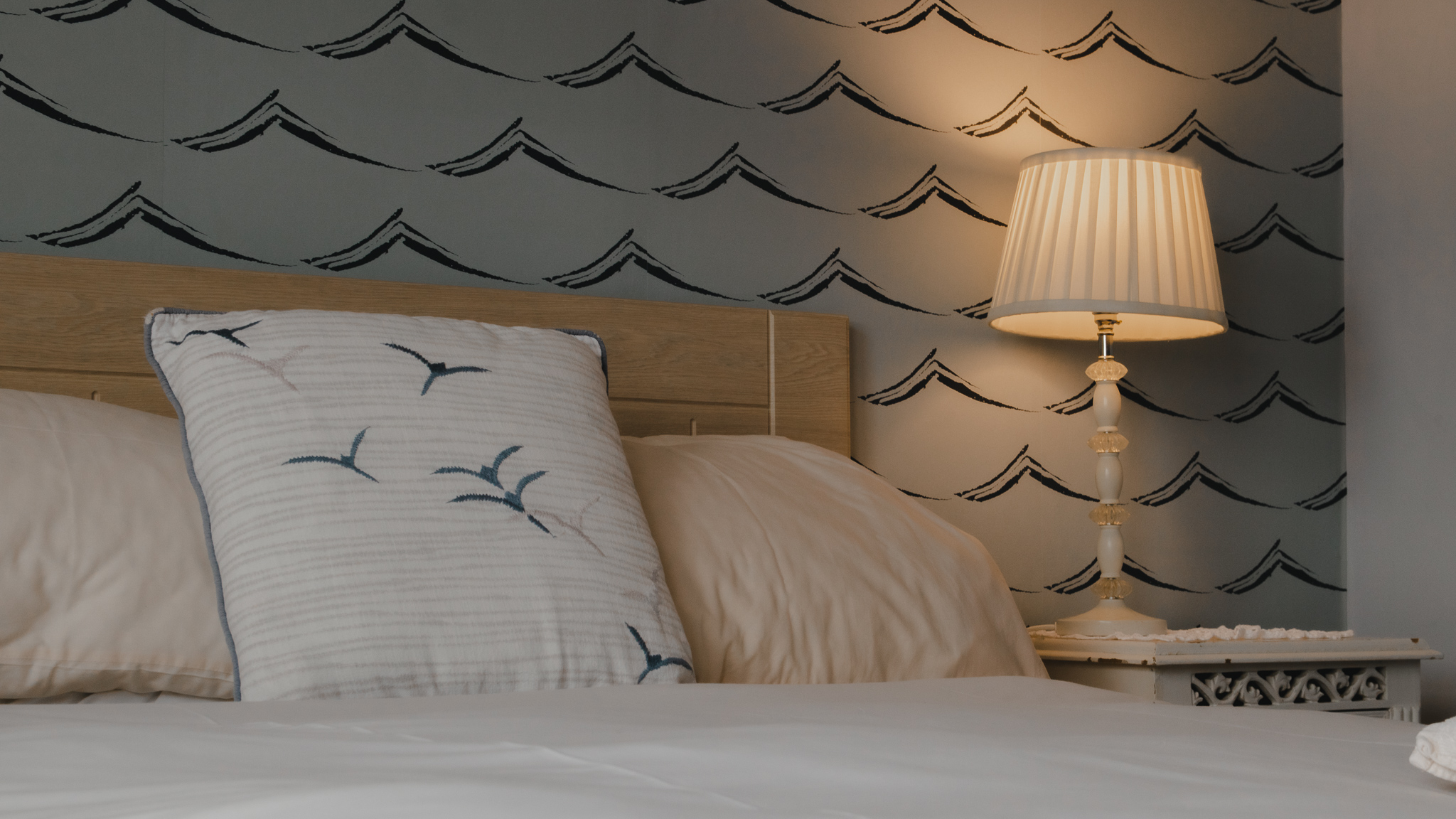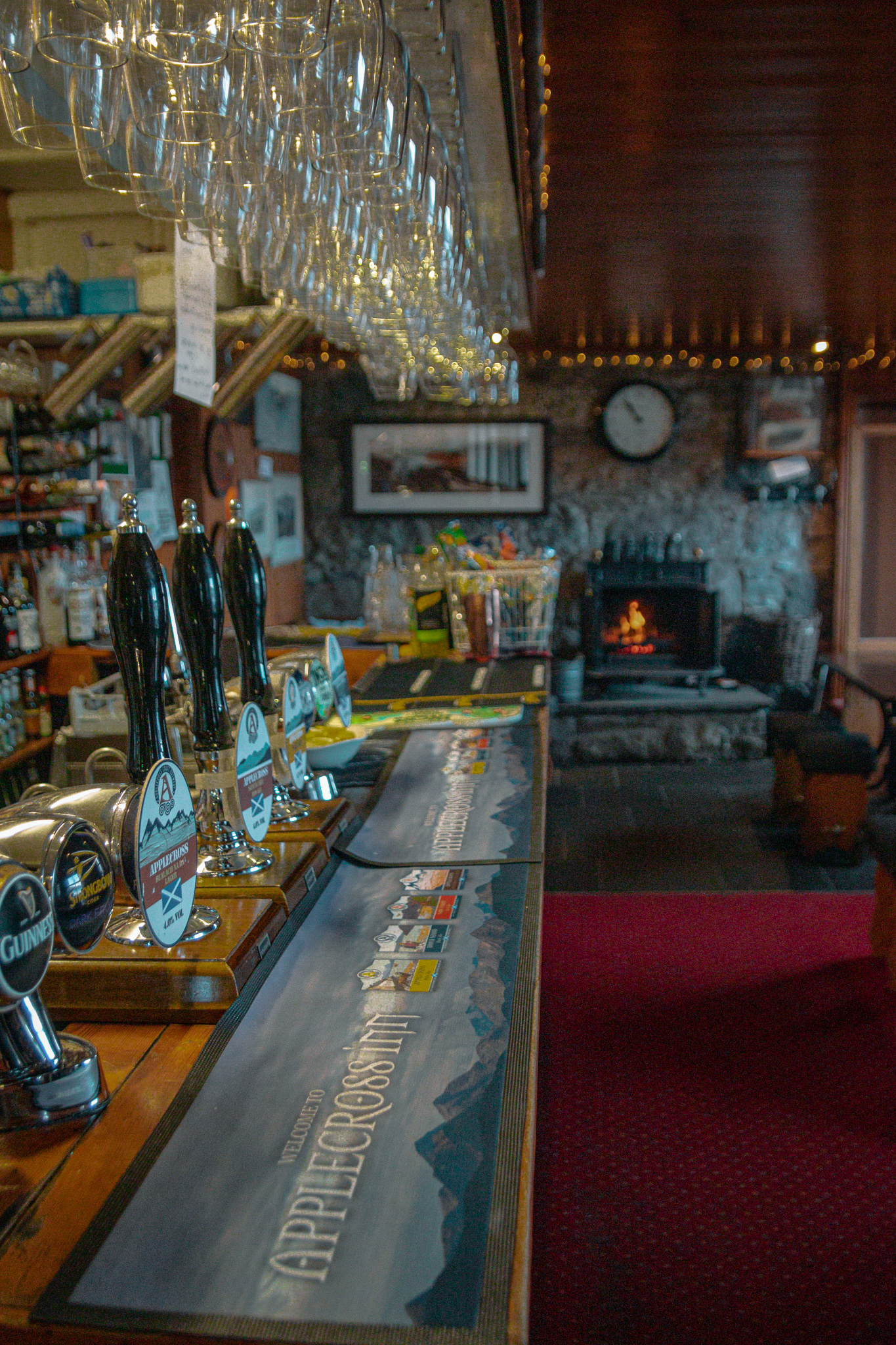 Meals and snacks are served from 12pm to 8pm in the bar area and small dining room . Our menus are wide ranging offering snacks, starters, main meals and daily specials. In keeping with our Green ethos we aim to use locally sourced produce where possible. Our specialty is beautiful local seafood including prawns (langoustines), crab, scallops, lobster, oysters, smoked salmon and specialty white fish. Also on offer are a delicious range of salads and local meats. In addition we offer a children's menu and vegetarian/vegan options. Gluten free can be catered for.
We are aware that some of our customers may have certain dietary restrictions, if you do suffer from a food allergy or dietary restrictions we advise you to call ahead to make us aware of this or to notify as open your arrival and we will do our best to accommodate. 
We have an online booking system so please check for availability as it's a long way to come to be disappointed, our tables fill up quickly so it is best to book in advance. We currently only serve our meals from the menu inside.
The bar is open:
Monday – 11:30am – 10pm
Tuesday – CLOSED
Wednesday – 3pm-10pm
Friday – Sunday : 11:30am to 10pm
The newly established Applecross Brewing Company's ales & lager are on the pumps in so please check them out when you are visiting! There are 8 'drinks' (including Guinness, ciders, lagers and ales) on tap, There is an extensive wine and spirit list including a wide variety of Scottish malt whiskies and gins. A good range of non-alcoholic drinks are also available.
See more Information
The Inn offers very occasional live entertainment throughout the year. This is limited due to the size of the public bar/dining area. In addition the Inn is a supporter of community events including the annual Highland Games (normally the fourth Saturday in July), the annual Raft Race (early August) and other more planned and some more impromptu events! The local village hall is the main music event provider in the area so please check them out too.
www.applecrosshall.co.uk
View Upcoming Events
Children are welcome in the bar area or outside the Inn until 9pm when accompanied by a responsible adult and their own menu to choose from. We have highchairs available and are able to help with infants meals, as appropriate. Baby changing facilities are also available.
For those who may require some extra assistance, the main bar area is accessible via a ramp which is suitable for wheelchairs. There is also a disabled toilet available from this area.
Parking is provided for our guests and customers in our 2 car parks across the road from the Inn. Please be advised motor-homes and caravans are not permitted to utilise our car parks for overnight parking.
Offering the ultimate seaside experience, Applecross Inn-Side Out is a retro-inspired food truck. Situated on the shore opposite the Inn, this quality take-away addition to the Inn has proved tremendously popular. Enjoy the Inn's famous fish and chips, local baked pasties and sausage rolls ,prawn and crab salad (as available) Aron's award winning 'Applecross Ices', freshly made sandwiches, and traybakes a range of freshly ground coffees and chilled drinks from this bespoke outdoor option.
More Information on Applecross Inn-Side Out